Townhouse
Walk in or Book an Appointment
In contrast with our virtual era, VIOLANTE NESSI physically welcomes customers to its intimate townhouse, nestled in an elegant mews in Chelsea's famous Pavilion Road, reinterpreting the culture of ateliers and couturier vibes, whilst enjoying a personal experience of one-to-one fittings.
Founder Violante Nessi invites you to enter her picturesque Chelsea townhouse where the atelier and couturier experience is for every customer.
Discover Violante Nessi's unconventional, distinctive and tailored approach to private shopping off Sloane Square in London at 201 Pavilion Road, SW1X 0BJ.
To view and shop the collection, walk-ins are welcome from Monday to Friday between 10:00 AM – 6:00 PM (GMT).
"Wearing Violante Nessi feels like being part of a private members club."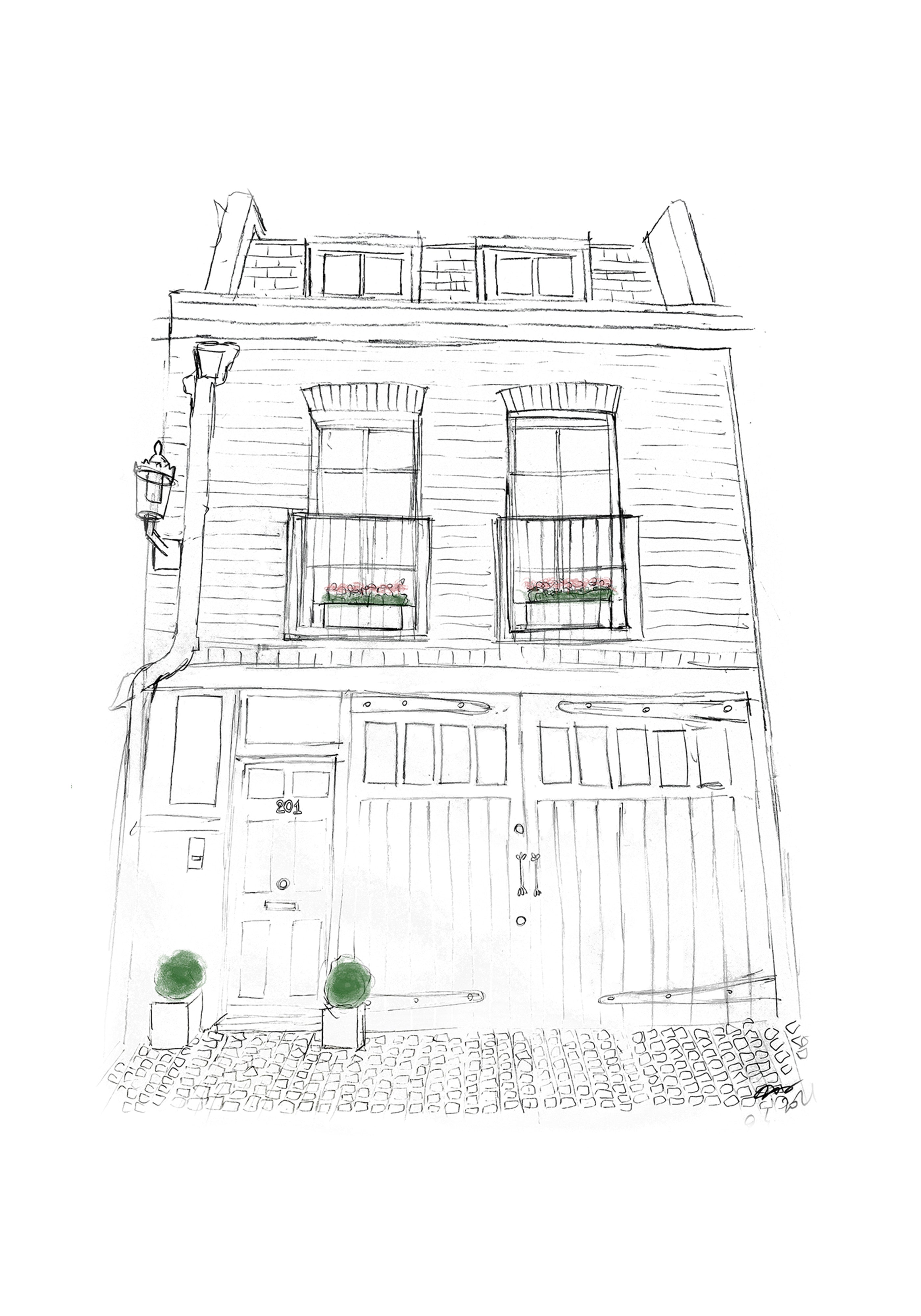 The Townhouse
201 Pavilion Road, SW1X 0BJ


Opening hours
Monday 10am – 6pm
Tuesday 10am – 6pm
Wednesday 10am – 6pm
Thursday 10am – 6pm
Friday 10am – 6pm
Saturday – by appointment only
Sunday – by appointment only
Get Directions
With total commitment to service, customers experience one-on-one fittings from Violante and her team. Visitors can discover the curated collection luxuriously made in Italy and created to fit into every modern woman's wardrobe. Enter our hidden gem nestled in Chelsea to find your next wardrobe staple.
Book an appointment
To secure a time slot, there are a few options to schedule this: contact us via the form below, via email at customercare@violantenessi.com or by messaging via Whatsapp +44 (0)7908566745.